Welcome to The Rainbow Room
The Rainbow Playroom is for our young children, and can accommodate 32 children with 4 members of staff and 24 children would have 3 members of staff present.
In the Rainbow Playroom we work in accordance with the Curriculum for Excellence document. Which is a curriculum that sets the standards for care, learning and development for children in their pre-school years, using the early stage of the curriculum.  The curriculum areas are Maths and Numeracy, Language and Literacy, Expressive Arts, Social Studies, Religious and Moral Education, Technologies and Science. We provide opportunities for children to learn through play, through a wide range of exciting experiences, resources and activities.
Supporting independence: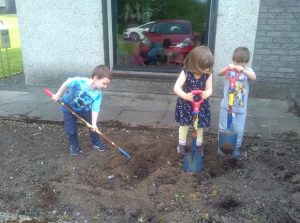 In the Rainbow Playroom we support the children to gain their own independence.  We begin to encourage the children to put on their own coats, pour drinks, cut up fruit at snack times and also support children with toilet training.
The playroom is the last learning environment before the children go to school. Therefore we have developed good links with local schools and we support children in a variety of ways to prepare them for school and ensure it is a smooth transition.
As in all of our playrooms, we plan for the children's learning based on their individual needs and interests. We follow 'next steps', ideas for opportunities/activities based on the children's own interests.
---
The Curriculum for Excellence.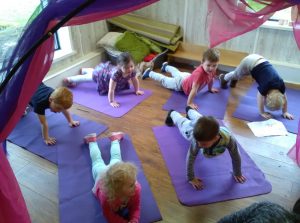 In the Rainbow Playroom we continue the children's learning journals and relate our observations to Early Stage of the Curriculum for Excellence. A learning jpurnal is a personal record of the child achievements throughout their time at nursery. They are available at any time for you to look at. These include observations, photos and pieces of the children's individual work.
In order to have good links between the nursery and home we have a Take Home Tigger Diary. The diary contains a personal page about each child's interests, favourite things to do, and all about their family. This gets taken home by each of the children to create together at home. Tigger visits each child's home for about a week and keeps a diary of all the exciting things he gets up to!